Celebrity Xcel
Overview
Introducing a new ship that excels into a class of its own. Celebrity Xcel combines the greatest hits of our Edge Series-including all your favorites-with entirely new experiences that will change the game all over again. Making its debut in the Caribbean in November 2025, Celebrity Xcel will take the tropics to breathtaking new heights. In the meantime, stay tuned as we reveal more exciting details over the coming months, from visionary new spaces to delicious new food and drink concepts.
Inaugural Date: Oct 2025

Occupancy: 3248
Length: 1073 ft

Beam: 128 ft
Speed: 22 knots
Tonnage: 141,420
Please select the deck plan you will like to see below
Deck 17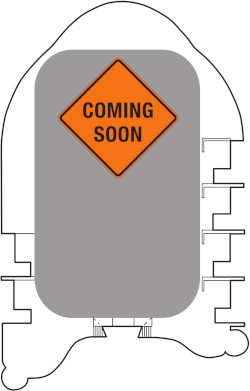 General
Celebrity Cruises exists because we believe in opening up the world. We know that travel makes us better - every one of us. We're here to help vacationers understand the value of travel. Our cruises encourage people to sail beyond their own borders and expand their horizons. Our iconic "X" is the mark of modern luxury, the mark of contemporary spaces that are at once coolly sophisticated and warmly inviting. Where the culinary experience is influenced by global cuisines and designed by our Michelin-starred chef. Where our staff provides seamless and intuitive service that's both personal and unobtrusive. Where everything is designed to provide unparalleled luxury cruise vacations for travelers of every age. Our thirteen award-winning ships offer unique experiences in more than 300 destinations on all seven continents.
We're Celebrity Cruises, and the world is open.
We are so excited to collaborate and create your dream cruise vacation of a lifetime!
Please click below to start the process to book or transfer your next cruise and we will connect you with one of our wonderful advisors to assist you throughout your cruise booking process.
CLICK HERE TO BOOK OR TRANSFER A CRUISE
If you have an urgent service-related issue, please click on the link below to create a service ticket and one of our service representatives will work on your request. We do have support 7 days a week and will reply in order of urgency.
CLICK HERE TO START A SERVICE REQUEST